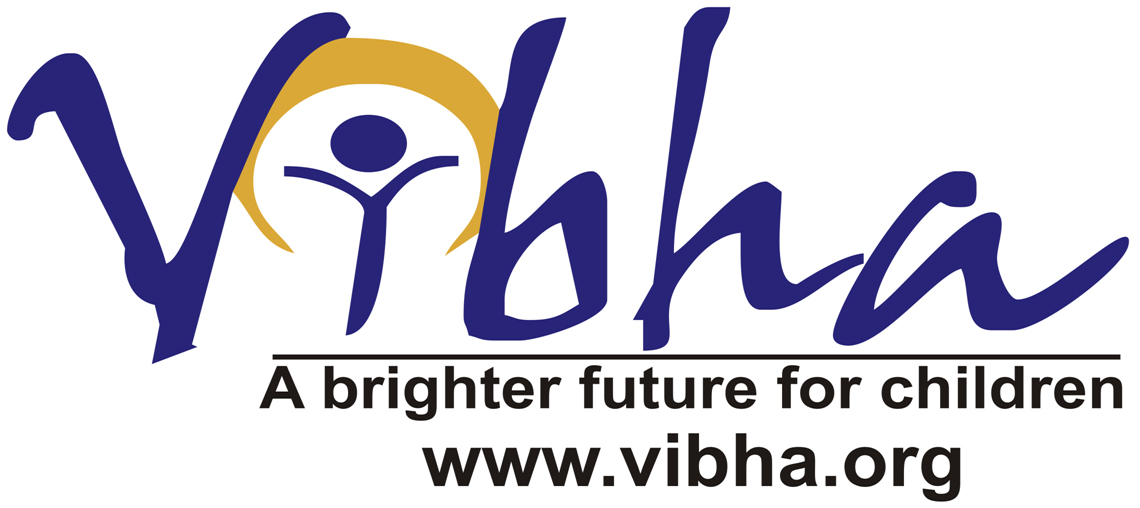 "Empowering Youth specially Adolescents girls through Skill Development Training"
The project aims to equip 270 youth, 80% of whom are adolescent girls with skills which will enable them to improve their economic and social situation and condition in a sustained manner. The tested assumption behind this aim, is the belief that youth particularly young girls from disadvantaged families will be able to develop and grow if they are provided access and avail of such opportunities
Key Achievement: Total learners enrolled and trained till December 2021- 3126 ( in computer course- 769, Cutting & Tailoring course- 1444, Beautician course- 913)
Geographical coverage: Om Vihar Uttam Nagar New Delhi
Key Activities: Mobilization / enrolment, training for 6 months in computer, c&t , beautician, Counseling, for personality development , and Job readiness, Monthly test, Business development training, Staff meeting/capacity building training, parents meeting, final exam ( theory, practical, viva), certificate distribution, networking for job
Support Quality Education Classes through Community Learning Centre
Project Objective: - Educating children through Remedial education From 1st to 10th Class at Community Learning Center . Provide quality education among the Student who are from the Govt. school and as well as from the financially week students from 1st to 10th class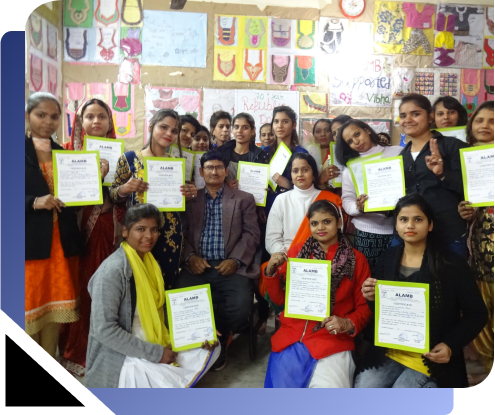 (CCCD) Child Centered Community Development
Child Protection Capacity building, Awareness, Networking and liasoning Information Education Communication, advocacy, DRR (Disaster Risk Reduction) Currently Alamb runs Child centered community development program as a partner Plan India. ALAMB is working in four intervention areas four resettlement clusters of Dwarka sector 15 and sector 16 J.J Colony and Krishna Colony and Shiv vihar Uttam nagar with the support of Plan India. Alamb. It is also working in 21 school (10 MCD and 11 Senior Secondary School), 3 PHC and 40 Anganwadi centres and covering six themes and increase awareness in community and school for their child's holistic development, Alamb is working on Child centred community development with approach child rights and Protection. Alamb is Working with 33 Children Clubs, 32 Adolescent groups and 32 youth's group 25 SHG 32 Women Solidarity Groups .We have Total 1674 Sponsor children in our 4 intervention areas, Male: 510, Female: 1164.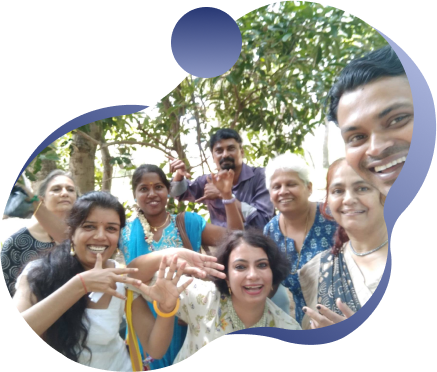 SMILE CLUB FOR CHILDREN
Project Objective: - 8 children who are in need of care and protection were given services regarding counseling, educational material, medicines, and ration kits during lock down.
Project Objective: - Trained to Monitoring Committee of Anganwadi for quality access of the services from ICDS to Anganwadi centers where 40 Anganwadi centres covering themes of increase awareness in community, Immunization, Nutritional Support, Awareness about Pradhan Mantri matratva Yojnaa, Janani Suraksha Yojna and school for their child's holistic development.