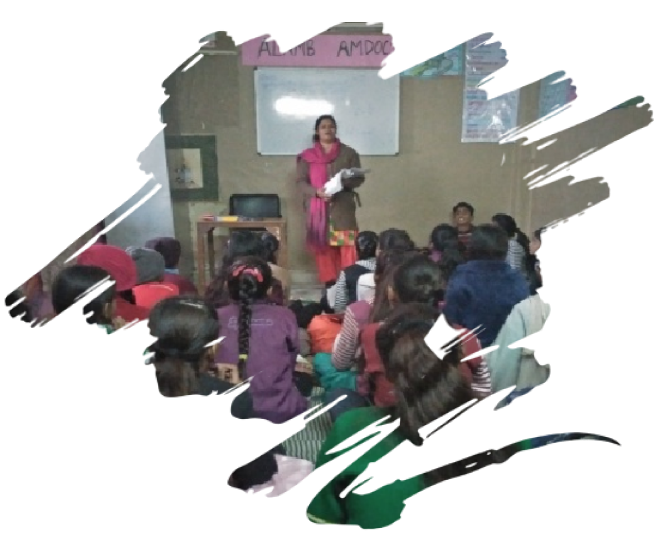 The name of the organization (ALAMB) reflects its strategic approach of leading the people towards autonomy, i.e., ALAMB means self sufficiency. True to its name the organization made a very humble commencement and interacts with the people living in urban slums and j.j.colony. Consequently, the amorphous community started to intermingle. The approach of Alamb have now touched upon lives of more than 200,000 people over a duration of 30 years by taking need based initiatives with the active participation of the community valuing their knowledge and support.
Our Vision
"A society with equality and social justice having its own means of sustenance and development was formed on 1st October, 1992. ALAMB is now working with the people of four districts of Delhi with a plan to expand its activities in more areas in due course of time in the Indian region in general and Delhi in particular.
Our Mission
"Empowering the socio-economically deprived sections of society towards their self sustenance, motivating them for collective action by developing autonomous social structures through need based program interventions".
ALAMB Non-Profit Organization that aims to advance children's rights and equality for girls, thus creating a lasting impact in the lives of vulnerable and excluded children, their families, and communities.
Since 1992, ALAMB has improved the lives of underprivileged by providing them access to quality education & healthcare services, a healthy & secure environment, livelihood opportunities, and participation in important life decisions.
The learning of the past over 29 years motivates ALAMB to change its strategy and methodology from grass root organization to lead organization. We keep on self-motivated in our approach. We are in the process of implementation and sharing of experiences and learning that is due to our action driven, result oriented, and qualitative plan of action for our outreach incensement with following objectives: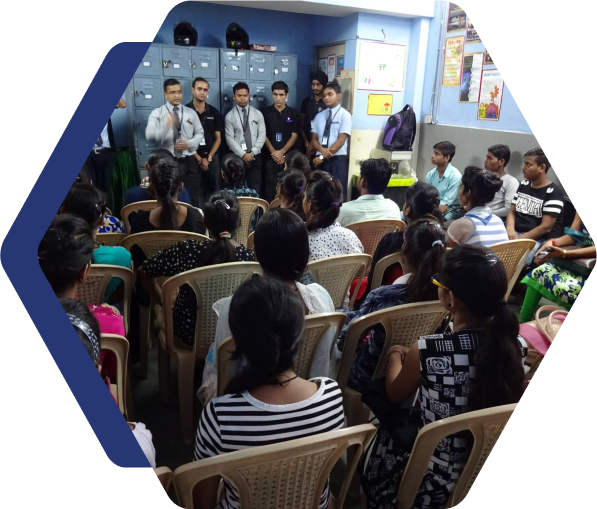 Universalize education
To universalize education through formal and non formal streams of education.
Ensure Health
To ensure health for all focusing upon women, Adolescent and child health.
Organize & Empower
To organize and empower the people for comprehensive community development.
Employment
To generate income and employment for the needy communities.
Vocational Skills
To develop vocational skills of working youth and linking them with market networks.
Mobilize
To mobilize public opinion for eradication of child labour through awareness and sensitization.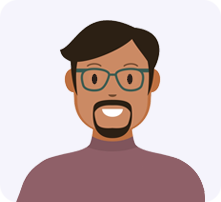 Rustam Ali
Director of Alamb
Rustam Ali has done BA in sociology. He has 41 yrs experience in social work (education, health, HIV/ AIDS, disability, community organisation, Self Help Groups formation, project management). He has done Training in Non formal education, child development, Children and women health – HIV/ AIDS, Strategic planning, Social analysis, monitoring, evaluation, Financial management, community diagnosis from different resource agencies like Mobile Crèches, Samadhan, Voluntary Health association, Child Rights and You, Vibha, Delhi State Aids Control Society, Delhi Govt. National Alliance for Grassroots NGO - Butterfly . He is director of ALAMB since 1992.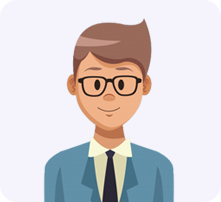 Sajjad Hussain
Sajjad Hussain has done MSc. in Agriculture. He has done PG diploma in marketing management, diploma in rural development and diploma in computer application. He has more than 19 yrs of experience in social work including 9 yrs in ALAMB plan Project.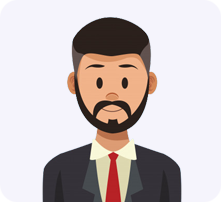 Farooq Ali
He has done MSW from Amity University. He joined with Alamb Vibha Project in 2012 as project officer. He has done internship training in 2009-2010 and 2010-2011 in Khushi Center for Rehabilitation and Research.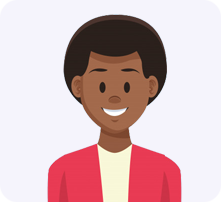 Renu Bala Kapoor
She has done MSW. She has 18 yrs experience in social work. She has done 1 yr training in Balwadi, NFE and Crèche class management from Mobile Crèches. She joined with Alamb in 2004 as a teacher in Vibha supported project. Presently she is a coordinator in health project supported by Plan India.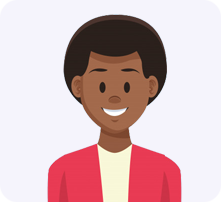 Preeti
She has done BA. She has 22 yrs experience in Social work with Alamb. She has worked with Alamb from 1998 to 2020. She has worked as a coordinator in education project with Alamb supported by Plan India.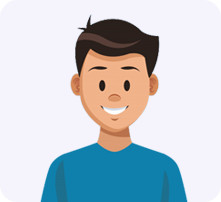 Mustkim
He has done B. Com. He has done training in education in Deepalaya. He joined with Alamb in 1995 as an accountant. He has 25 yrs experience in accounting. Presently he is a Account manager With Alamb.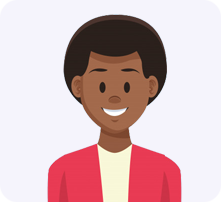 Meena Sharma
Meena Sharma has done MSW. She has 9 yrs experience in Social work. She joined with Alamb in 2009. She has worked as a coordinator with ALAMB on the issue of child protection till 2020.
LIST OF EXECUTIVE COMMITTEE MEMBERS OF ALAMB
| S.No | Name & Address | Designation | Occupation |
| --- | --- | --- | --- |
| 1 | Mr. Kasi Nath Sharma | President | Private service |
| 2 | Ms. Binita | Vice President | Social work |
| 3 | Mr. Rustam Ali | Secretary | Social work |
| 4 | Ms. Anjali Sinha | Member | Social work |
| 5 | Mr. Anil Tyagi | Treasurer | Finance officer in NGO |
| 6 | Mr. Yogender Prasad | Joint Secretary | Private Service |
| 7 | Ms Kiran Bala Srivastava | Member | Social work |
| Name of Donors | Periods |
| --- | --- |
| Child Relief & You | 1993 to 2003 |
| Min. of H&FW Govt. of India ( Indcare Mother NGO) | 1996-97, 2007-2009 |
| Delhi State Aids Control Society | 2006- 2014 |
| USAID (DEEPALAY A nodal agency) | 2005-2008 |
| Mission Convergence- Gender Resource Center Govt. of Delhi | 2010 to 2016 |
| Bennette Coleman Pvt. Co.( The Times of India) | 2011-2015 |
| Plan India- Plan International chapter | 2008-2020 |
| Smile Foundation | 2015-2016 |
| Name of Donors | Periods |
| --- | --- |
| VIBHA USA | 2003- continuous |
| AMDOCS Pvt. Ltd. | 2009- continuous( 2009-2012, 2015- 2018 financial support) |
| Neev – Delhi Forces Network | 2006- 2014 |
| Alliance for People's Rights Net work | 2016-- continuous |
| National Alliance for Grassroots NGO | 2013- continuous |
| Delhi Child Rights Club | 2013-- continuous |

Alamb is registered under societies registration act XXI of 1860. It is also registered under FCRA with 12-A and 80-G certificates.
ALAMB initiated its programs in Delhi West in 1992. It began its services in need-based and welfare approach only with underprivileged children and their families till 1992.
HOW IT WORKS?
Plan India Is chapter of plan international and supporting partner for Integrated community development approach to benefit many children beyond the sponsored and Non Sponsored underprivileged children. During this period, the programs were designed for individual and community development. The Child Centered Community Development approach was practiced by Plan India which put children at the center of all our actions and decision-making processes.
Geographical Coverage: Delhi, Currently in Three Districts ALAMB Works for the holistic development of deprived children and women with ownership approach by the community.
Areas of intervention: Child Development, Women Empowerment, Community Health, Community Organization, Human Resource Development, Networking.
Vibha USA has been supporting to ALAMB since 2003 for developing skills of youth especially girls in Computer, C&T and beautician to improve economic condition of deprived community.
ALAMB has engaged in a big way in the humanitarian sector by responding to the Pandemic situation of COVID -19 in 2020
Support Needy community in free Ration distribution, awareness of Follow protocol about wearing Mask, Hand wash / Sanitizer use and Social Distancing with Help of community Partner DCPCR, Vibha and Plan.
Awareness about transport facility available by the govt. for migrated people from Delhi to their native home.
ALAMB also help the needy family to get and registered under free e- ration card for non ration card holders.